Welcome to my Humble Establishment!




Make Lizzard's Lounge the #1 site on the internet!
Enter here to vote...and while you're there check out
other great internet sites available to vote for.
These are some of the CRAZIEST places around!!





Babes & Hunks!!

Brought to you by special request....







Are you as easily amused as the Lizzard? Enter the center! Watch fat men dance, or make yourself a chocolate covered Easter bunny, and much more! Where "life is too short to be taken seriously!"



Costello's Pub

Visit Costello's, our Pick of the month. A great place on the Chain of Lakes. Click here for more information on Costello's and other great local establishiments!



Know a place in Lake County, IL that would like to link to us? Just click on your waitress to send me an e-mail and we'll add them to the list.

Lizzard's Chat Room is Now Open!
Don't be afraid! Click above and come chat with your Bartender, the Lizzard!
Talk about your favorite drinks, jokes and places you like to go on the internet!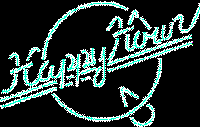 Happy Hour Lounge -- It's Party Time! Stop by for a well deserved drink. Visit virtual bars and do a little pub crawling on the web! Need a new drink idea? Come on in and try something new today!



THE DRINK OF THE WEEK!

We're drinking a "Fitz" today, so come on in and see how to make one!




The Joke Lounge -- Heard any good ones lately? Stop by and pick-up a new one to share with your friends!

Lizzard's Joke of the week here!










The Game Lounge -- Viva Las Vegas! I love gambling, card games, trivia! What's your game? See if we've got a link to your favorites here. Come on, lets gamble!




NEW!!
Check your lottery numbers in a flash!





The Photo Lounge -- Every bar has its picture posting board where the regulars can relive the fun! Wouldn't you love to have your picture here?! Just e-mail me your photo and you will become part of the Lizzard Lounge "family", and what a fun family it is!





The Gift Lounge -- Stop by and browse through this unique collection of gifts. Great gifts for the hard to buy for "jokester" in your family. Books on humor, drinking, beer, gambling -- and more!

Here's a good game!
Check out Penn & Teller's New Book
"How to Play in Traffic"


The Mystery Lounge -- Its a mystery to me why I put these links here! Stop by and see what surprises are in store for you. Links to bizzare and crazy places.






The Local Lounge -- Lake County, Illinois is Lizzard's stomping ground. Head here for local info, and other interesting local links! Includes Lake County's Hot Spot on the Web!


Visit Lizzard's Community Center
Check on events, view pictures and and leave messages for other members here



Humor Search


Just type in "Lizzard's Lounge below and the Humor Search Engine will take you there. Then you can bookmark this site so you can find Lizzard's Lounge faster. And HEY! Try this too! Just type in the word "joke" and see how many great joke pages you can find! Then E-Mail me your favorites to share with your friends!




How do you like me so far?! Send me an e-mail and let me know.
Got some cool sites that you'd like to see here?
Just send them to me and we'll put them on the Lounge.
Click on the picture to your right to send that e-mail today!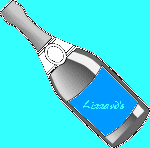 Lizlounger@yahoo.com
A toast to the following folks who helped this page to party!

You are patron number
Thanks for Stopping By!


This Site Owned By
The Lizzard
Click For Next Next 5 Skip Previous
or join the Cyber Barhopping Webring